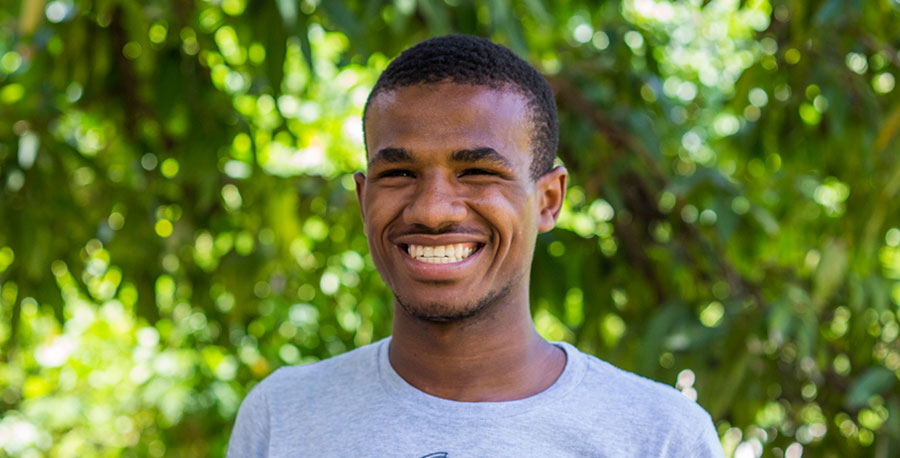 Name: Woody
Age: 17
Birth Date: 7/1/1997
Woody is one of the oldest young men here at the Fond Blanc Orphanage. He comes from a very large family. His parents and siblings all live here in Fond Blanc, but he moved to the orphanage in 2010, shortly after it was built. His father misses him, and he misses his family, but they recognize the importance of school and are grateful for the education that living at the orphanage provides.
Woody enjoys studying Mathematics and French. When he grows up, he would really like to be a diplomat. He also really loves to play the drums. He plays often for the church services here in Fond Blanc. And he is grateful for his friend Tide who taught him to play.
The children here all look up to Woody. He is in many ways the heartbeat of this orphanage. He always knows what is going on and is always there to help solve problems and take care of things. He knows how to handle things the right way all the time. His favorite thing to do is play soccer with all the boys and his best friend is Eugens.
Woody believes that Jesus Christ is his personal Savior. He became a Christian in 2008 and is a different person now for the great work God has done in his life. He is forever grateful to his Savior who he says has made him a new person!