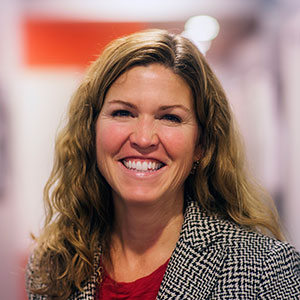 By: Tia Bunz
Bonjou!
Our job as a Foundation is to continually check in to ensure our Mission Statement is being properly executed:
"Providing a foundation, rooted and established in love, to promote the educational, health, spiritual and life development needs of the children of the Fond Blanc orphanage and the surrounding community."
We must ask questions like…Are our children thriving?   Are we helping them in a way that will lead to their future success?   Is our presence at the orphanage creating meaningful change, to benefit the children, long term?
With this as my guideline, while in Fond Blanc earlier this month, I was determined to do a thorough assessment of our work to date:
Every 6 months someone from our Medical Advisory Team does a health assessment of all of the children.   In the US, children typically gain between 4-6 pounds a year and grow on average 2½ inches a year. If you have been to Fond Blanc, you will notice that Haitian children are significantly smaller than a typical American kid. However, after this check, we are pleased to report that on average our children in Fond Blanc gained 3-5 pounds and grew 1-2 inches this year! Overall the kids showed positive growth and development and it is undoubtedly because of our Child Sponsorship program.   We credit this to the consistent good meals, lovingly prepared by our wonderful mommies, as well as the addition of chicken dinners, twice a week, donated by our generous supporters.   God is so good!!
Two years ago, Alison and Goulit lovingly created what is referred to as the Prim Program.   A reward system that encourages good behavior through giving out points that can be used towards purchasing things (such as school/art supplies, toys, hair baubles, trips to a restaurant or beach, etc.) in our Prim Store.   This program has been so successful, and the children have grown to love and anticipate it's rewards so much so that they are found encouraging the other kids to think about what they are doing because of their "points".   It is a win/win in our minds, as it promotes positive behavior, as well it teaches them the life skill that good work equals reward.   Prim Store is one of their favorites, right after the Avenger's movie and popcorn night J.
Over the past 9 months, we have had the opportunity to use the resources our American team brings to the orphanage, to help with some necessary medical needs. Eton, although clinically blind, had lived for years without glasses. He managed quite well with the help of the other children, yet we could see that this was truly impacting his ability to thrive academically. In February, Spencer and Olivia were able to get him to "Haiti Medical Missions of Wisconsin's" clinic in Thiotte, Haiti where they were able to do a thorough assessment and provide him with glasses. This has transformed his life, making his schooling and day-to-day existence more manageable.   What a blessing it is to see the changes in Eton, because of his new glasses. Additionally, with those same resources, we were able to get children to the dentist and even set and cast a broken arm. The Child Sponsorship program exists for these very scenarios and we feel so blessed to have the resources to serve the children in this capacity.
Our school year wrapped up in grand fashion with a huge Flag Day Celebration and a reason to "selebre" as 90% of the children advanced to the next grade level after our "Play It Forward" fundraiser event was able to support and fund the school with certified/trained teachers, books and uniforms.   This is one area that we all keep as high priority within the Foundation and had reason for a huge mesi Jezi!
One of my favorite things I witnessed while in Fond Blanc in August was the number of children communicating with the mission teams in English.   The need for paid translators has diminished as we are able to ask Franklin, James, Eugens, Maselene, Esther, Woody (to name a few) to assist us with our translation from Creole to English. In addition, they lovingly help us learn Creole every chance they get and encourage us to use it whenever we are able. Their English is going to come as a great advantage to them, as they continue they're schooling, as well as in their future job search in Haiti.
Finally, I wrap up my assessment of our Mission Statement with a heartfelt and loving thanks to our American team that has served in Fond Blanc for the past 8 months.   Olivia and Spencer will be heading back to the states at the beginning of September to re-integrate into their American lives.   Although I will personally be happy to have my daughter home (as I know Cari' Cato will be glad to have Spencer back as well), I am reminded of the powerful and amazing work they have done while there. In addition to ensuring that the children feel God's love through their presence, they have accomplished many remarkable things: they helped to create our new sustainable gardens and chicken coop area, they spearheaded the road re-construction (a major undertaking!), they helped to guide another successful summer of Next Step Ministry missions, they lead many Foundation mission trips, they continued on with the wonderful systems that Alison, Goulit and Molly had put into place and most importantly, they helped to ensure our presence in Fond Blanc is continually within the respect and boundaries of the authority of Pastor Jean Claude and our beloved Haitian partners.   They did these things with remarkable grace, humility, kindness and joy and none of it was overlooked.   We can't thank you, and your outstanding team of Haitians (LaGuerre, Frankie, Tide and Swenson) enough for your sacrifices and relentless love for the children of Fond Blanc.
Bon chans ak pwofon mesi nou!
Bondye Beni ~
Tia