DAY IN THE LIFE
Every morning the children wake up at 5:45 before the sun even rises. They gather in the dinning hall for prayer and worship. You can hear their voices singing and giving praise and thanks to God. It is the only way to start your day right around here.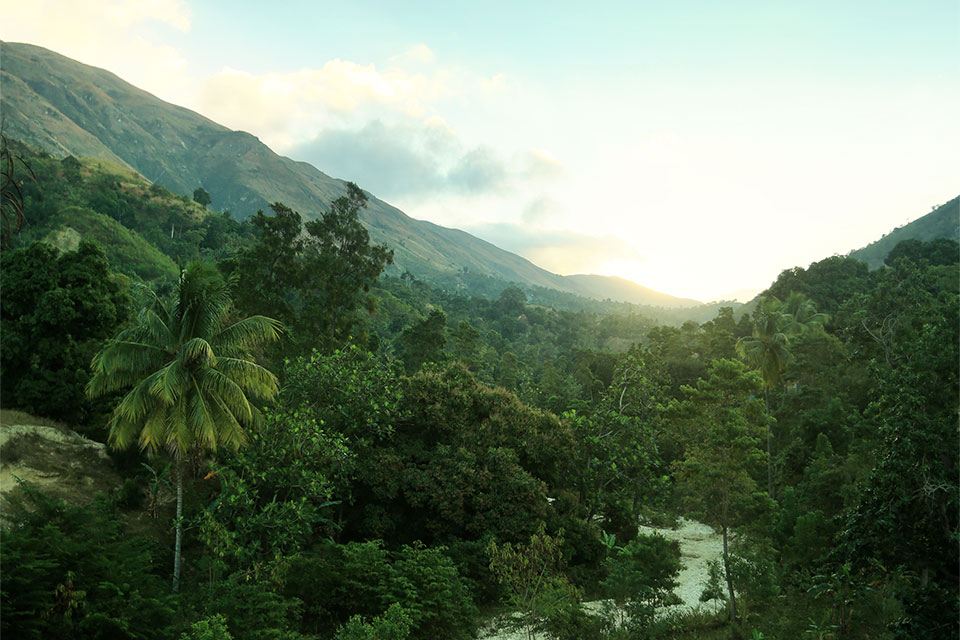 After prayer and worship it's time to get ready for school. The children are busy bathing, brushing their teeth, and putting on their nicest clothes for the school day. Pants and button down shirts, belts and dresses and fancy shoes are all an important part of looking our best for school.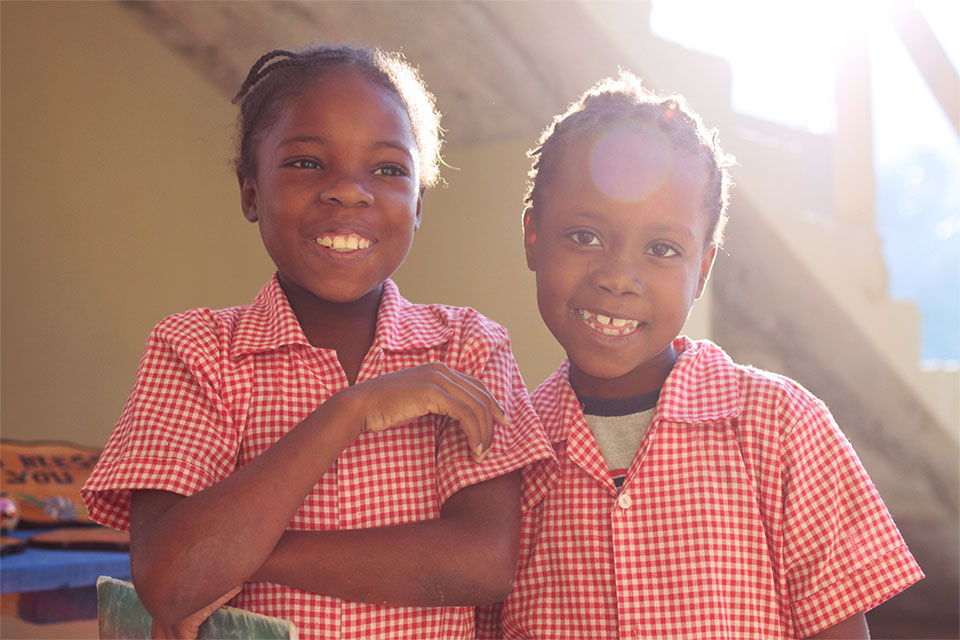 Then it's time for breakfast. This means a warm plate of grits and sometimes a treat of spaghetti.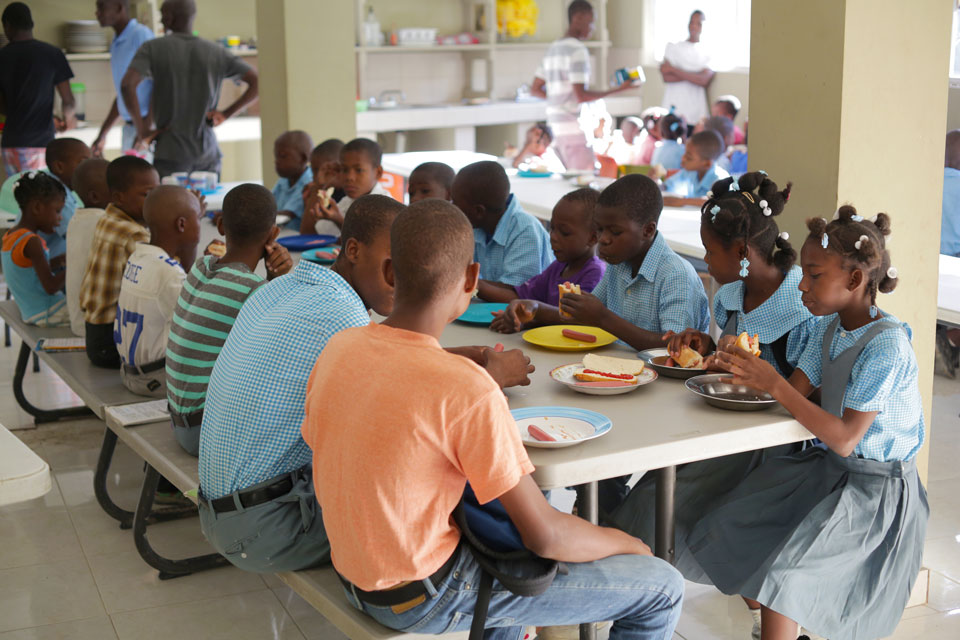 Then it's off to school. Preschool and primary school start at 8am and run until 1pm. High school begins at 1pm and runs until 5pm. At school we study mathematics, science, literature and French. Everything in school is taught in French and we have articulation classes to help us speak fluently.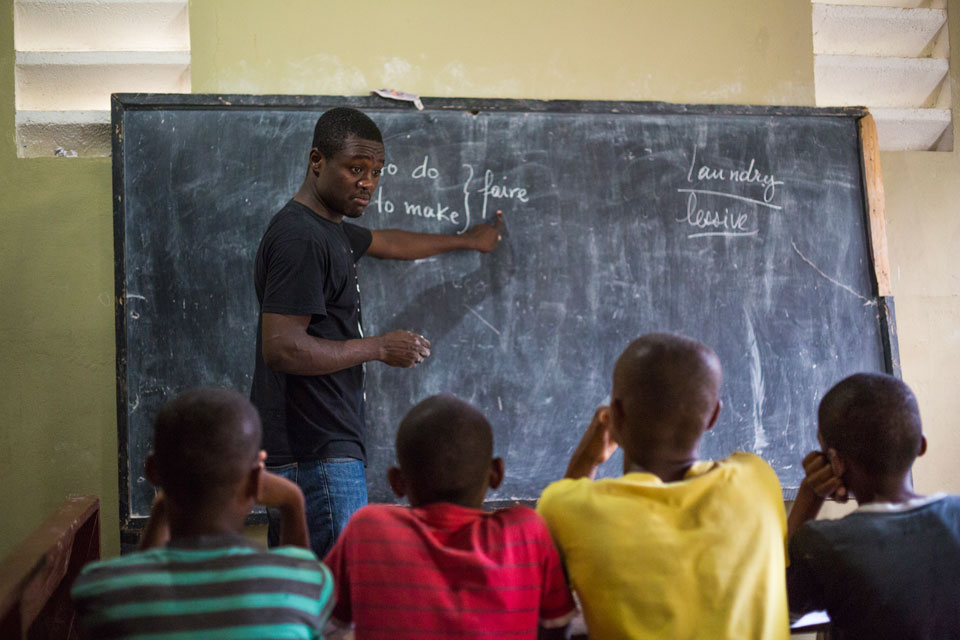 When school ends at 1pm we change into play clothes and get started on the real fun. We pass time playing jump rope, futbol, marbles and rubberbands. We take naps under the mango tree, work hard on homework, and some of us even help with the cooking.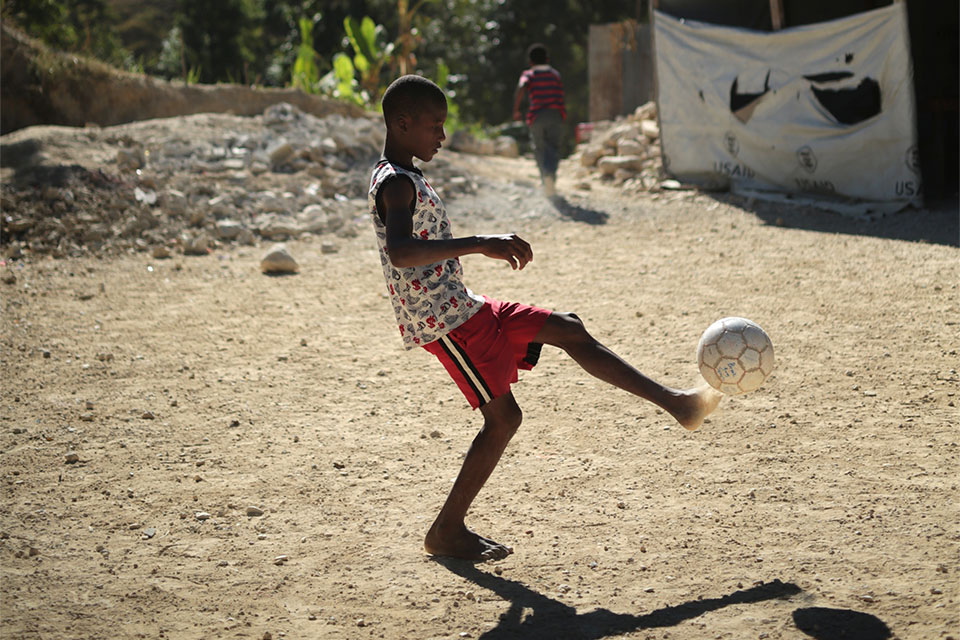 At 3:30 we enjoy a dinner of rice and beans. Sometimes we get some delicious fish sauce as sometimes we eat grits and bean sauce!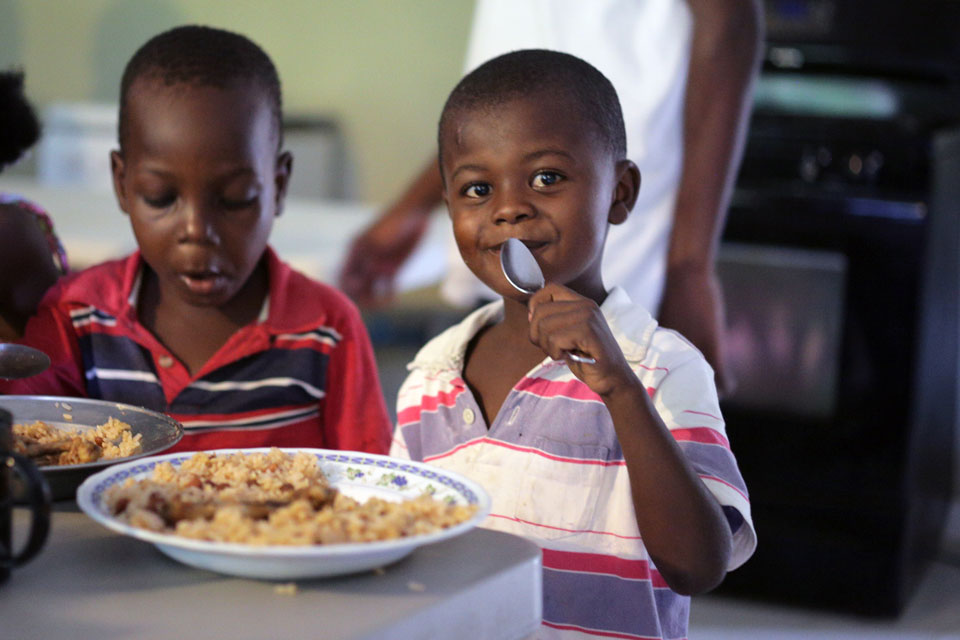 After dinner we focus on getting ready for the next day. This means doing laundry, ironing school uniforms and new hairstyles for the girls. Everyone has a chore to do as well. So we are sweeping and mopping, doing the dishes and cleaning the dinning hall. All of it has to get done before the sun sets.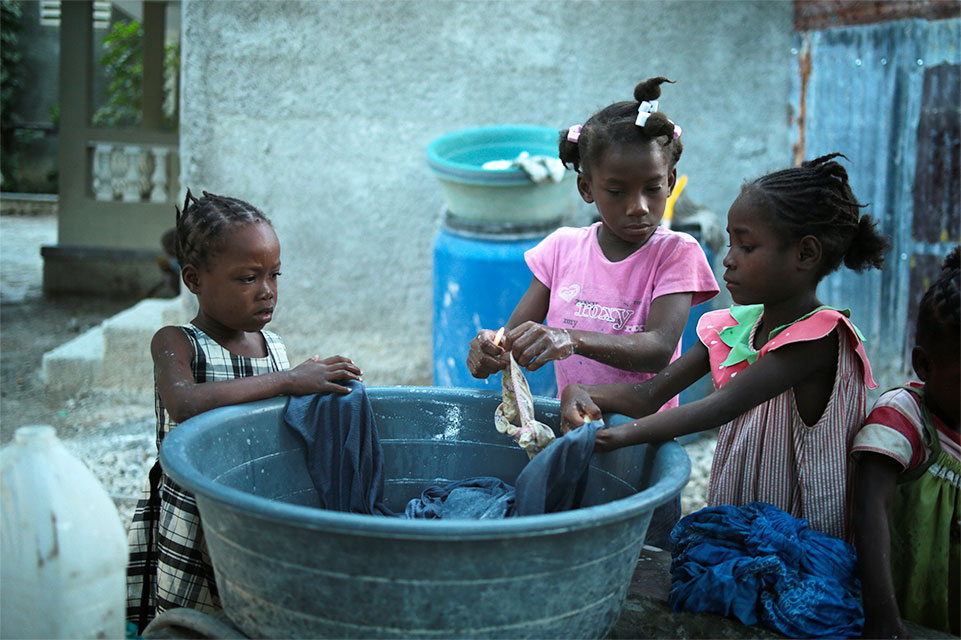 Wednesday and Friday we worship at church with the rest of the community. The other days of the week we hang out and have fun.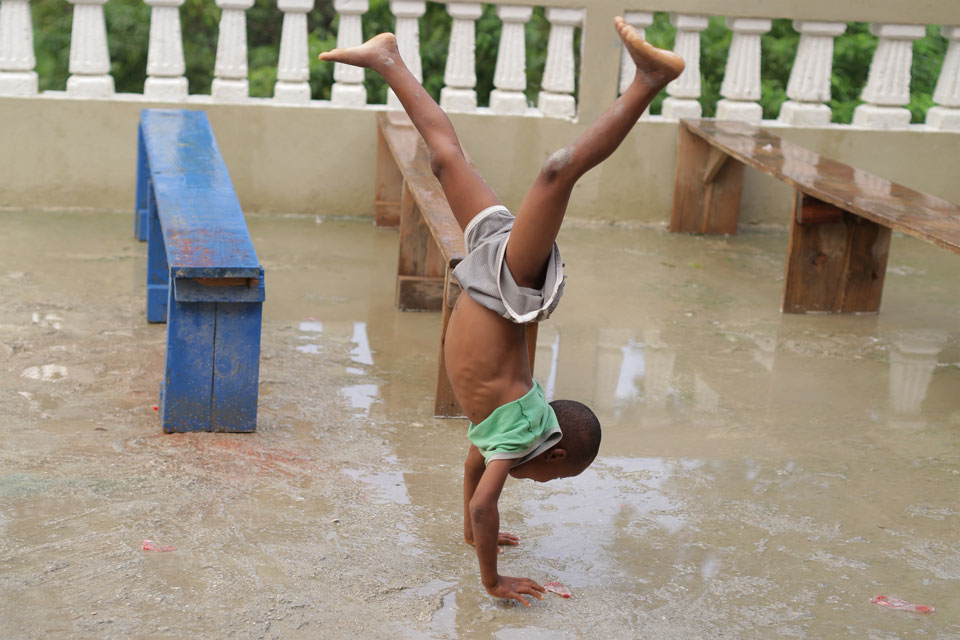 Before bed we usually read a Bible story together and say our prayers. Then it's off to bed sometimes as early as 7:30PM because our day starts all over again at 5:45AM!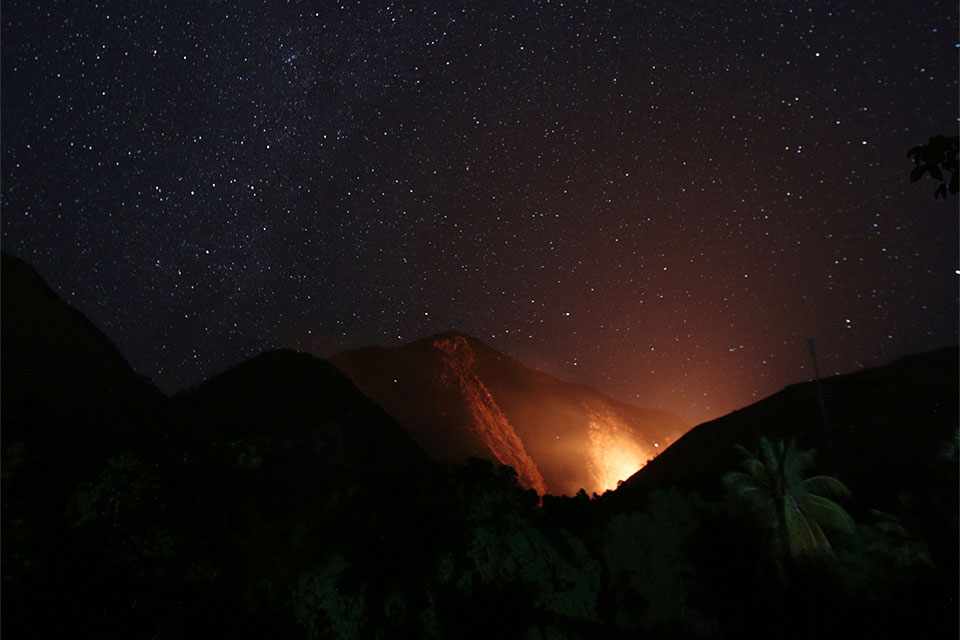 WANT TO HELP?
Sponsor a child today and start to make a real difference in their lives. Visit our SPONSOR A CHILD section to meet all 54 children.