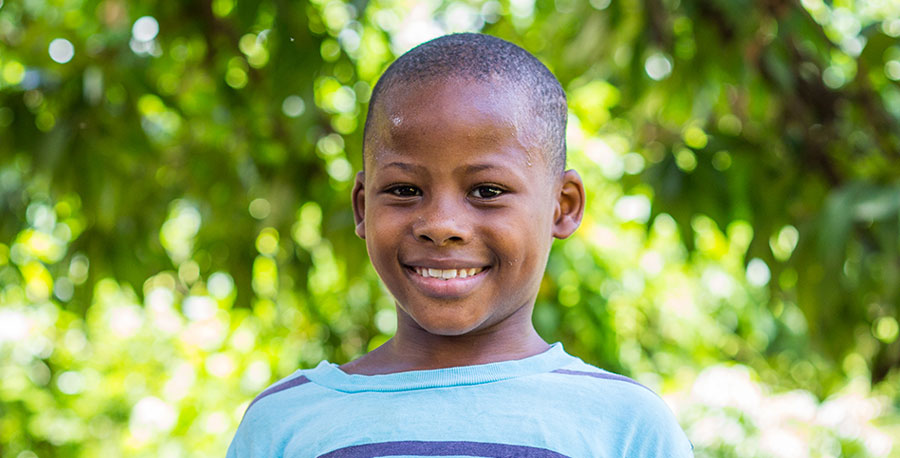 Name: Didi
Age: 7
Birth Date: 11/21/2007
Didi has truly grown up in this orphanage.  He is one of the original children to live here at the Fond Blanc orphanage and arrived as the youngest child.  Didi's mom and dad live in Maniche with his younger sister.  They came to visit him once and he misses them very much.
Didi never stops moving.  He is the fastest kid in Fond Blanc and everyone knows because he can win any race.  Didi loves doing flips, cartwheels, and handstands and has thus earned the title of makak (monkey).  Didi is in his second year of preschool.
He loves playing marbles and jump rope and also loves drawing and coloring in coloring books.  Didi's giggle and laugh can make anyone smile no matter the circumstance.