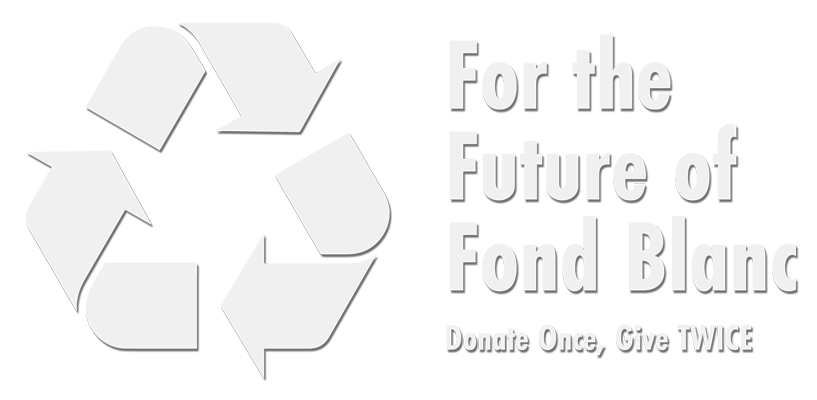 As the days warm up here in Wisconsin, it reminds me of Haiti.  With the snow gone, it is easier to envision our other home in Fond Blanc and the warmth from both the tropical climate, as well as the warmth from the love of the children and staff there.   In August it will be a year since we have been able to travel down to Haiti, due to a combination of civil unrest and COVID19 and it has an impact on all of us!  We miss the children, their joyful laughter, their praying, and all of their love.  Mostly we miss being a part of their world on a daily basis and watching them grow and thrive.  
 Although we have been limited in getting down there, we have not let our passion for the children of Fond Blanc to be deterred throughout this.  We continue to be committed to our mission, committed to our goals, and continue to want to support community sustainability, education and see them continue to thrive.  
 As we watch our own communities in the US struggle with our own civil unrest, as well as the uncertainty and financial impact of COVID19, it makes it hard to come to all of you with another "ask".   This community, all of YOU have shown up time and time again over the years:  to start and run a school, to provide structure and support for the orphanage, to start a chicken farm and even to build a road!  So many times, we have asked and each time you have responded resoundingly.  Your overwhelming love and support has been what has kept this ministry moving forward.  So once again, THANK YOU!! 
Right now in Haiti, in addition to continued government and civil unrest and dealing with COVID, they are suffering greatly from a food crisis.   Without NGO's and mission teams traveling to Haiti, as well as flights not getting into the country, they are seeing food costs at quadruple the rate as last year.  This is a huge problem for a country already dealing with so much.   
Here at the foundation, we are committed to not solving the problem for them, but to walk alongside them and help support them with a sustainable option.  Years ago when we asked all of you to help us provide a much-needed source of protein for the children's diet, you responded by helping us to raise money so they could build a chicken operation.  This has been such a success story and has been amazing in so many different ways.  We were able to hire an agronomist, Isaac Lissage, who not only manages the whole operation, but also teaches all of the children about raising their own food.  He is passionate, knowledgeable, and dedicated to creating a sustainable world for them, as well as teaching the children everything they need to become tomorrow's farmers.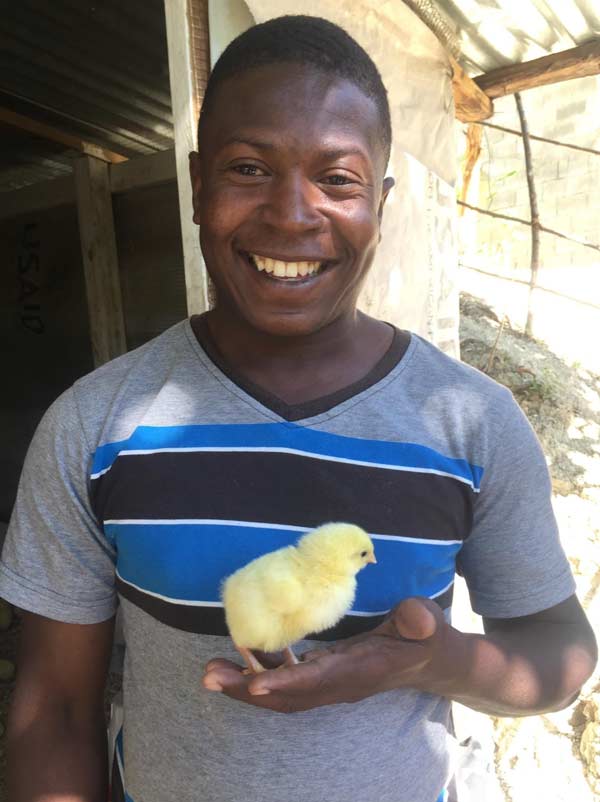 With the success of Isaac's initial agriculture revival in Fond Blanc, we looked to him once more to ask how we could help him with the current food crisis.  Within days, I had in my hands a proposal for a second phase to his revival movement and detailed project information on creating an entire farming operation.  Pastor Jean Claude was able to purchase around 5 acres (2.02 hectares) of land across the road from the orphanage and school and he dedicated 1 hectare of that land to the new farm operation.  The remainder of that land will be used for a second school in the future. 
 This farming project will not only have potential to grow many different types of vegetables and fruits, it will be fertilized by the chicken manure and we will be able to use the river as a water source. Most importantly, it will engage the students in school in agronomy classes!  It is an exciting and important project for Fond Blanc. 
 Once again, we are reaching out to all of you to help us fund this way to address food stability in Haiti.  We have partnered with Next Step Ministry and are asking our friends and churches to help with our FUTURE OF FOND BLANC – DONATE ONCE, GIVE TWICE campaign.  This campaign will specifically focus on giving back to our local communities, allowing people to get "sponsored" for their time volunteering locally (we are suggesting food pantries, however any volunteering works!).  The money donated to the Fond Blanc Foundation will then be used to help fund this new farming endeavor.  It's a win win!!  Our communities win and the people of Fond Blanc win.
If you would like more information on how you or your church group can get involved in the Future of Fond Blanc: Donate Once, Give Twice campaign, click the link below.  We would love to have you along for this challenge together!