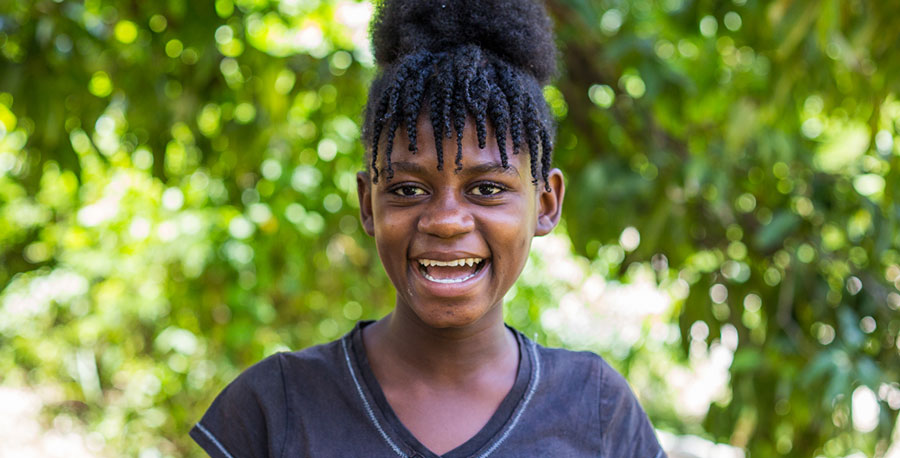 Name: Sophiana
Age: 7
Birth Date: 8/11/2002
Sophiana is a very sweet young girl who helps with a lot of things around here! She moved here with her younger brother Jefry in 2012 from Port au Prince. Her father died when she was 6 years old but her mother and her 8 siblings still live in Les Cayes. Her mother supports her family by working as a housekeeper.
Her job here at the orphanage is to do dishes and laundry. She prefers dishes but her favorite activity is to cook and clean. Though Sophiana isn't technically in charge of any of the younger children, she certainly likes to care for them. She is always seen helping them with their baths, laundry, or homework. And her little brother Jefry loves having her here to protect him.
Sophiana loves jump rope and hanging out with the other girls who all live in one room. Her best friend is Roselie. She would really like to grow up and become a doctor and her dream is to study in the United States.