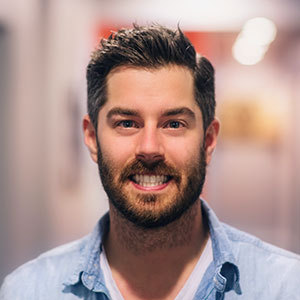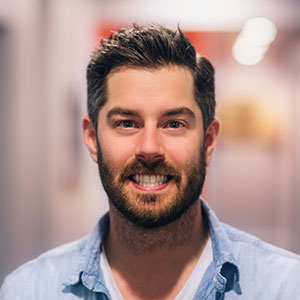 By: Andrew Atwell
According to USAID, Hurricane Matthew affected 2.1 million people in Haiti. It was responsible for 546 confirmed deaths across the country, forced 33,600 people into registered evacuation shelters, and left 806,000 in need of immediate food assistance. And an ongoing cholera epidemic threatens to worsen after dozens of cholera treatment centers were destroyed.
It's a sad realization that for Haiti, dealing with these types of humanitarian issues has become business as usual. But if I've learned anything from my time in Haiti, it is that Haitians are resilient people — they easily bend to the changing circumstances around them and rarely break. This doesn't minimize the very real struggles that many people now face in Haiti as a result of Hurricane Matthew.
Fortunately for our friends at the Fond Blanc Orphanage, they were largely unaffected by the hurricane. Outside of some heavy rain, the orphanage and the beautiful lives within its gates were spared. However, the dirt road leading up to the orphanage has definitely seen better days. While it's never been an easy road to drive, its washed out banks and large potholes are even trickier to navigate after the storm.
But it could have been worse.
This summer, a large stretch of the road near Cazale, a neighboring village, finally gave way and crumbled into the river. It prevented any vehicles larger than a motorcycle from reaching Fond Blanc. Our mission teams worked alongside local Haitians to rebuild over 200 feet of road, filling large wire mesh baskets with stones from the riverbed. In some places those baskets were stacked 12 feet high. It was a herculean effort. And despite taking a good battering from the hurricane, that stretch of road remains solid. Had it washed out again, it would have effectively cut off Fond Blanc from easily receiving any aid and support.
We thank all the volunteers whose tireless efforts this summer truly paid off. And we thank God for sparing our friends at the Fond Blanc Orphanage and surrounding community.
At this point, the Fond Blanc Foundation has no plans to become directly involved with Hurricane Matthew relief efforts. Our focus is the children at the Fond Blanc Orphanage and surrounding village, and we have little logistical ability to expand our efforts beyond that community. However, Pastor Jean Claude is very active in providing support through his other churches in communities that were harder hit.
Please continue to pray for Haiti as it recovers from Hurricane Matthew. Even during these hard times, we consistently see God at work in Haiti. The country will rebuild, again — and in the end it will be the stronger for it.