April 2021 Newsletter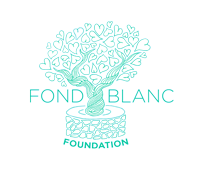 Hi Fond Blanc Foundation Followers!
We'd like to take a moment to thank all of you for following our foundation, praying for us, supporting our fundraising endeavors, and loving the children of Fond Blanc. It is all of you, who make this foundation and the support of these children possible. So thank you!
Many of you so generously sponsor a child through our Fond Blanc Foundation Child Sponsorship Program. We can't even begin to explain how important and impactful your support is to the daily lives of the children of Fond Blanc. This program is how we "keep things going" each and every day.
One of our very favorite parts about our FBF Child Sponsorship program, are the ongoing connections and relationships our children and you, their sponsors, are able to develop. Through shared letters and photos, as well as trips to visit Fond Blanc, our sponsor relationships have always been strong. However, the past two years have provided a real challenge in our efforts to keep everyone connected. Both the COVID-19 pandemic, as well as ongoing political instability, have left us without ways to get consistent letters or trips to and from Fond Blanc.
The reassuring news is that despite these challenging times, the children of Fond Blanc remain safe, supported, and well-cared for by our Haitian partners in Fond Blanc. Being tucked away in our mountain village, far from the instability regularly impacting Port Au Prince, we are grateful that we don't have to worry about their safety. We do however recognize that because of our current inability to get to Fond Blanc, and a lack of reliable postal service, our sponsors have not received the much anticipated sponsor letters and drawings from their sponsored children, as regularly as desired. We are so sorry for this disruption, and would like to assure you that this is a high priority for us, and we will work to get them to you as soon as it is safe to do so.
In the meantime, we'd love it if you'd continue to watch for our newsletter updates, follow us on social media, and keep the community of Fond Blanc & the country of Haiti in your prayers. We will continue to provide regular updates on the happenings in Fond Blanc, as we are able. Thank you all for your ongoing support throughout this challenging time!
If you're not currently sponsoring a child, and are interested in doing so, please visit our Sponsorship Page.
Mesi anvil & Bondye beni ou!
-The Fond Blanc Foundation
Sponsorship Highlight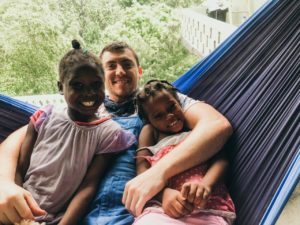 "The Child Sponsorship Program is especially important to us as it has such a significant and immediate impact on the lives of the children of Fond Blanc. These sponsorships go towards everyday necessities such as meals (chicken dinners!), essential medicine and healthcare supplies, hygiene products, clothes, school supplies including funding to pay for the teachers, caretakers, drivers, cooks, deliveries and other essential day to day operations of the foundation. Having served for an extended period on-site and being a long time supporter of the foundation, I can definitively state that these dollars are put to great use. They go directly where they are needed, helping the children, as efficiently and ethically as possible.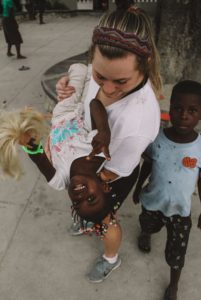 We are also very happy to have a connection to our sponsor child, Woodkelly, thanks to the Fond Blanc Foundation Child Sponsorship program. Despite the fact that the money from our sponsorship supports all children equally, there is something to be said for having a personal connection with a child. We always appreciate the letters and pictures that are provided to keep us up to date on his growth and development. We cannot wait til circumstances allow for us to make another visit back down to Haiti and see Woodkelly and all of the children who have had such a profound effect on us! "
Spencer & Mary Pursley