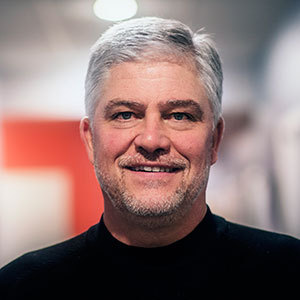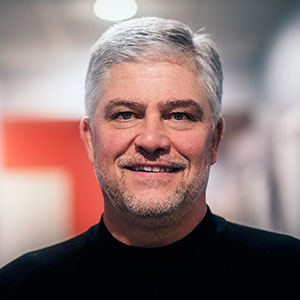 By Paul Young
Many Christians in America tend to think about faith in terms of the blessings we receive, but Christians in other parts of the world must often measure their faith in terms of what it costs them. My pastor pointed this out to me recently, in the context of mission work and news reports of widespread Christian persecution all around the world. While I am offering up prayers of thanksgiving for all my blessings, other Christians are praying for the Lord's protection and the strength to endure suffering and mistreatment.
It is a sobering observation; one made all the more bracing by its obvious truth. Many of us have been fabulously and unfathomably blessed by God in life, and the idea of going beyond those blessings and pushing our faith until it costs us something is not an idea embraced easily. Ever since the pastor challenged me with that observation, the questions I have been wrestling with are these: Have I ever managed to cross beyond the boundary between comfort and cost in my faith journey? And: How do we get to that place where our faith entails some true personal cost, and what does that look like anyway?
I suspect that part of the answer can be found in mission work such as the Fond Blanc Foundation does in Haiti. Whenever we go down to serve in Fond Blanc, we are well out of range of the "comfort cocoons" that we rely on every day at home in the USA. Haiti days are hot. Nights can feel even hotter sometimes! They have hurricanes; even earthquakes! The work is unfamiliar, tedious and strenuous. Progress feels slow, and it seems that something is always going wrong. "That's just Haiti," we frequently say to one another. If it were not all so challenging they would have gotten it all straightened out long before we showed up.
However much or little we may think we accomplish as short term missionaries, the whole focus is on helping others. There's nothing in it for us – at least in the materialistic terms the world understands. However, we are given an opportunity to flourish spiritually, and to embrace our exhaustion and discomfort as the welcome cost of living out our faith as Jesus asked us to do.
When we embark on mission trips to places like Fond Blanc, I think we are moving toward that boundary between comfort and cost. Leaving home for Haiti, we give up some familiar pleasures of life, but we also break loose from a buffer that can cause us to become spiritually desensitized. Jesus has better access to us when we are not so deeply enmeshed in our comfort zones, or so distracted by our whims and appetites. I think we become more receptive to the Holy Spirit as well. As we step out of our own safe little worlds, the presence of the Lord can become stunningly apparent. Suddenly our souls are more alert to the gentle companionship of the Holy Spirit. As a result of this sort of shift, we've been privileged to see more than a few personal spiritual awakenings at the Fond Blanc orphanage, I can tell you.
Going from comfort to cost is a lot easier to write about than it is to do. The cost that other Christians endure is still a daunting proposition for me. I am not sure I would have the strength to be able to face the extreme persecutions that Christians around the world willingly face every day. I pray that God would grant me courage and grace in that situation, but, to be honest, I also pray that I might be spared from experiences with such high costs in the first place. So it is some consolation to think of the many ways I do get to encounter the Lord in the mission field of Fond Blanc.
So, if you get to thinking about the distance between comfort and cost in your own faith journey, please consider joining us in Fond Blanc sometime. Yes, you will probably be physically and emotionally stretched as you live out your faith, but time spent with the children and staff at the Fond Blanc Orphanage will refresh a weary spirit in ways that can surprise you. Some of us refer to these mission trips as "vacations for the soul", so perhaps the cost isn't so great after all. Jesus said: "My yoke is easy and my burden is light." (Matt 11: 30) Maybe this is an example of what he meant.