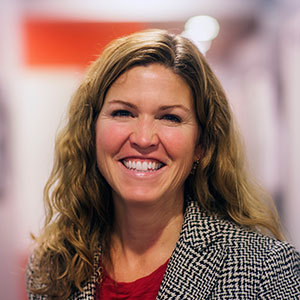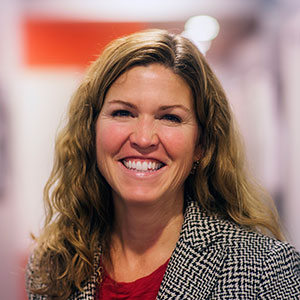 Bonjou!!
Have you ever experienced a time in your life when things seem to be going great…and then life throws you a huge curveball?   That is a bit how it feels right now in Fond Blanc.   We had a wonderful summer filled with 10 weeks of mission trips with our remarkable partner Next Step Ministries. Between the summer mission teams and some off-season trips, we have been able to accomplish some huge, much needed projects in Fond Blanc.   Then Hurricane Irma hit.   Although grateful that most of Haiti was spared from its destructive path, those torrential rains did tremendously debilitating damage to our only road up the mountain.   In this newsletter, you will hear from Emily Krueger, as she highlights our summer in Fond Blanc and all of the projects they were able to accomplish.   You will also see an article from Paul Young, one of the original founders of the Fond Blanc Foundation, as he talks us through the impact this and other hurricanes have had on Haiti in general, as well as our small mountain village.
As things in our world, and particularly the United States, continue to see vast struggles, I am reminded once again of how simple life is in Fond Blanc. Although they do not have the resources or the infrastructure to build public schools, or to find solutions and revenue to fix roads that must run alongside rivers, they remain a tremendously loving and supportive community.   They live simply and freely. They appreciate and love those that support and help them.   If you have traveled to Fond Blanc and had the opportunity to spend time with the children, you will recognize this as truth. This is our motivation, as we have been working on a couple of key long-term projects that we set out to do at the inception of the Fond Blanc Foundation:
We set goals to help them to become sustainable with their resources and food.
We prayed for the ability to have a school, which could serve the community of Fond Blanc with trained and certified teachers.
We are determined to provide a stable and loving environment from which they could feel God's love and grace through those that cared for them.
We had so many exciting new improvements over the last several months in Fond Blanc. Here are some of the highlights…
Sustainability:
With the financial support of the Phi Gamma Delta Fraternity House (FIJI) from UW-Madison, we set the goal of helping to provide a more sustainable existence to those living in the Fond Blanc home.   Although this has taken over 2 years to come to fruition, we now have a beautiful space behind our buildings, that houses over 60 chickens, a garden and fruit bearing trees.   This has been an enormous blessing, as this space is not only functional for providing food, it is also a lovely place that has been used for community bible studies and English classes for those in the village. The vision was appealing, but the final result is magnificent.   Through the hard working fundraising efforts of the FIJI Fraternity house, as well as two weeks of trips with them in Fond Blanc, we are now open for business!
Back to School:
In addition to seeing the blessing of our sustainability area finally nearing completion, we are heading into our third year as a certified school in Fond Blanc.   Three years ago, we set out to bring in trained and certified teachers to teach the 60 children that live with us.   Through a very successful "Play It Forward" event in Middleton Wisconsin, we raised enough money to provide teachers, books and uniforms for over 60 children.   Last year, we were able to educate 140 students at our school!   We became a legitimate and authentic school, as we then hired a principal, a director and registered each of the students. This was a tremendous and proud accomplishment for us, as we learned that a community in the United States could generously provide this opportunity of an education for all of these children in Haiti.
Play It Forward for Haiti 2017:
On September 24, from 2-5pm at Keva Sports Center in Middleton, Wisconsin, we will host our third annual Play It Forward event, where we hope and pray to raise enough money to fund our school, which will now have over 400 students attending!!   This is an incredible blessing, as we learn that the need of the community for an education was far greater than we could have imagined.   From this we learn the true understanding of "build it and they shall come".
If you would like to learn more about this event, where 100% of the proceeds go directly to the School at Fond Blanc, please visit the link below.
Child Sponsorship Program:
Finally, I would be remiss in not mentioning our tremendous and robust Child Sponsorship program, which now see's all of our children being sponsored by over 175 sponsors!   Through this program and our generous and amazing sponsors, we are able to provide our children with consistent and nutritious meals, medical care when needed, general health and hygiene care and paid "mommies" to help and care for the children.   Our sponsorship program is the bread and butter of our foundation, without which we would not be able to provide for the children.   Our gratitude and gratefulness is not enough, as your generosity within this program truly helps us to change lives.
Although I know life will continue to throw us those huge curve balls, I am grateful beyond measure for the love and support that continue to bless the children and community of Fond Blanc.   After watching the U.S. Government serve our communities struck by the recent disastrous hurricanes, I'm reminded again of Luke 12:48 – "From whom much is given, much is required". Thank YOU for being the people of Fond Blanc's infrastructure and footings during these bumpy days.
Renmen m' ak apresyasyon m',
Tia