Hello Friends,
First off, thank you so much for deciding to join us in Haiti this summer. We cannot express how much it means to us to have your partnership as we continue to serve in the community of Fond Blanc. The purpose of this email is to update you on what we know and are hearing from our partners in Haiti during the recent civil unrest.
Over the weekend the US government changed the advisory level to 4, resulting in our Fond Blanc Foundation friends having to cancel their dental mission that was to take place next week. The level 4 advisory indicates a "Do Not Travel" notice as the U.S. Government has limited ability to provide emergency services to U.S. citizens in Haiti. Flights and other travel will resume when the advisory returns to a level 3.
Protests are frustratingly common in Haiti, as we have seen over the years serving there, and usually settle quickly. That is our hope with this current situation. Why are people in Haiti currently protesting? From our limited understanding, many have been calling for the resignation of President Jovenel Moïse and Prime Minister Jean-Henry Céant over the alleged mismanagement of the PetroCaribe agreement. The deal allowed Haiti to purchase oil from Venezuela at a discount and was meant to free up about $4 billion US to aid development in the country, decimated by several major natural disasters and years of corruption, violence and political instability. On Saturday, Prime Minister Jean-Henry Ceant announced nine measures to alleviate the country's economic crisis and said the government would reduce its own expenses by 30%. Whether that decree and the Sunday afternoon press release asking everyone to get back to normal will be enough to quell the protests and appease the Haitians who have taken to the streets will be put to the test in the week ahead.
Our mission teams and church's safety is our top priority. We would never send a team into any situation that we felt was dangerous or where we would not be able to provide safe transportation to our host community. At this point we still fully intend to serve in Haiti this summer. God called us to Fond Blanc for a reason. These protests encourage us all the more to continue our mission. We will continue to monitor the situation and send out relevant updates. Most of all, we ask you to join us in praying for our friends and partners in Haiti.
Thank you again and God bless,
Barak & The Next Step Team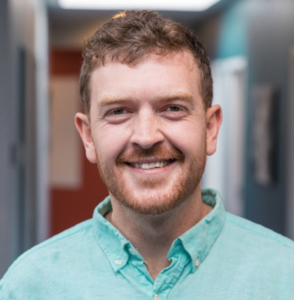 Barak Tschirhart
Missions Director
Direct: 608-286-9534
Office: 888-534-2009
www.nextstepministries.com
Where Short-Term Missions Collide With Long-Term Community Development