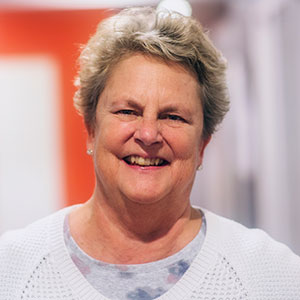 By: Lois Sater
On January 5, 2017 an excited and adventuresome group of seven women and two young men flew to Haiti for a visit to the Fond Blanc Orphanage. Our group included Fond Blanc Foundation board members Lois Sater, Olivia Bunz, Molly Duffy and Letty Geanon, in addition to Carole Colletti (Tia's Mom), Patti Hults, Chris Thompson, Demetrios Geanon, Emily Krueger and David Crocker.
We arrived in Haiti with a total of 20 suitcases stuffed with shoes, clothing and other supplies for the orphanage and were greeted by the our Haitian staff, Fabo, Laguerre, Tide, Swenson, and LeLe who loaded us into Pastor Jean Claude's vehicle to bring us up the mountain. We watched a beautiful sunset and experienced such joy when we found that the repair of the road completed by the missions groups last summer was still holding strong.
The children were so happy to see us and started pulling suitcases up the stairs. The Haitian staff had prepared a meal for us including chicken! Having just completed an extremely successful "Chicken Dinner" campaign over the holidays we were able to assure them that they would be able to provide chicken or other protein to the children at least two days per week for the entire year!! There was such a generous outpouring of donations that we are now exploring the purchase of a freezer, so that meat can be safely stored and provided on an even more regular basis.
There were a number of projects that we planned to accomplish in the five days that we were there – besides loving on the children. We were able to do health assessments for each child and determine any current issues. We found that as a group, they were growing and thriving and there were only a few with skin and other minor health problems that needed to be addressed. At the same time the health screenings were going on, we were able to assist the children with writing letters with personal information about their favorite things to all our many generous sponsors. After organizing all the donated clothes and shoes by size, the children were treated to a chance to try on shoes. Every single child was provided with a new pair of shoes, thanks to the Prairie Athletic Club in Sun Prairie, which collected over 40 pairs. One afternoon was spent with sewing machines mending clothes for the kids as well, so the clothing closet was once again well stocked.
Because the children were at the end of their holiday break from school, they were ever-present and wanting to be entertained. With the help of some of the Next Step Ministries staff that were there – Andy Atwell, Nick and Mel Cocalis and Jacky Meremable – we hosted a movie night with gallons of popcorn. We also had a chance to celebrate birthdays with videos and cake. Soccer balls were a part of the "wealth of donations" that we brought with us, so the soccer games were constant. Molly Duffy never stopped engaging the kids in games and activities and snapping pictures. Olivia, Emily and David, who had spent the previous summer in Fond Blanc, were proficient with the language and knew so much about each individual kid's particular talents.
What a gift it was to be able to experience the joy of seeing the smiles of the children, watching the mischief and fun, and knowing that for this group of children we are making a difference. For those of us on the "Grandma Team" (Lois, Carole and Patti) it was deeply satisfying.
My note on sponsorship:
I personally had not seen the kids that we sponsor for three years – three girls and three boys. So much has changed in their maturity and skills. The girls in particular had grown and taken on so much responsibility. I pray that they have opportunities to further their education if they choose, and gain from the experience of having been supported by the Fond Blanc Foundation as they grow into adulthood.   We plan to continue to support them all in following their dreams.