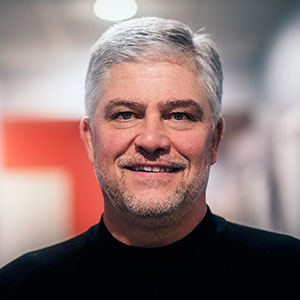 By Paul Young
Sometimes, in the middle of trying to be servants to the Lord, we run into obstacles that obscure the path and make progress difficult. Just because we feel called to serve doesn't exempt us from challenges. Indeed, it can be those challenges that help us reach a deeper clarity about what we are really doing, and for whom.
Whether as a part of a mission team in Fond Blanc, or as a year round partner in the Lord's service to those children and that community, we are all going to get worn down at times. We all experience moments when we want to throw up our hands saying: "Lord we are here for you. Where are you? This is so hard. Why aren't you helping?
As disturbing as these trials may be, they are some of the most intense, exciting experiences for any servant. The causes of our doubt and frustration are God's tools for stripping us bare of our self-reliance and preconceptions. Our distress can help to expose our hearts and souls, clearing our vision and reminding us of what we are really doing, and why. Many of us who volunteer for mission trips are surprised to discover how profoundly the experience is about…us! We thought we were going to help the less fortunate. Who knew how much we, too, could be helped?
Quo Vadis, Domine? This Latin phrase translates: "where are you going, Lord?" and is famous because it is the title of an even more famous painting. It is the sort of question we still ask today – in modern English, of course – during our own tough times.
The painting depicts the scene of Peter fleeing persecution in Rome. On the road out of town, he is surprised to encounter Jesus heading the other way – toward the trouble. Peter looks afraid and small. Jesus appears strong and confident, even as he carries his cross.
To Peter's question: "Where are you going, Lord?" Jesus replies: " I am going to Rome to be crucified – again." Really? Again? Wow! In this moment of flight and preoccupation with himself, Peter is given the chance to reconsider his own circumstances in the light of Jesus' sacrifice.
From among all the disciples, Peter had been called out early by Jesus to become a servant to his followers. Three times Peter had chosen himself over his Lord and yet Jesus still embraced and encouraged him: "If you love me, feed my sheep."  (John 21:17) A careful reading of the text confirms that Jesus did not add: "only so long as you are comfortable."
We all have the human capacity to sink into our own frustrations at times and lose sight of the greater purpose of "feeding his sheep." As missionaries serving the Lord in Haiti today, we all have moments when things get tough and we are tempted to walk away from our "Rome".
Even in an idyllic place like Fond Blanc, with these wonderful children and such a dedicated staff, it is not always easy to serve. This June saw some of the hottest weather on record. The entire Caribbean is experiencing a drought, depriving us of the cooling, life-sustaining rains. Building the new church is hard work, and "carrying dirt" can seem pointless (and endless). At times the Haitian way of doing things seems frustratingly inefficient to process-oriented Americans. Our teams are faring well this summer, but everyone encounters tests in the effort to serve.
St. Paul understood such trials better than most. In his letter to the Galatians, Paul encourages us all: "Let us not become weary in doing good, for at the proper time we will reap a harvest if we do not give up." (Gal. 6:9) That "harvest" is the Lord's harvest, and the "proper time" is his time. It can all seem elusive – particularly when obstacles interfere with our service efforts. Sometimes the harvest is seen in the faces of the children of Fond Blanc. Sometimes, the harvest is found in our own hearts and spirits.
As the summer progresses in Fond Blanc, my prayer for all participants serving Fond Blanc is that they will see evidence of the Lord's harvest from their efforts, and that they may realize that they are a treasured part of that harvest.