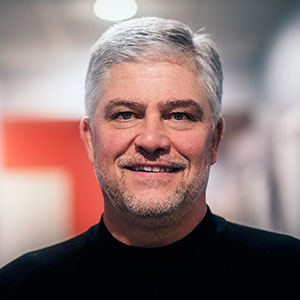 By Paul Young
Seeing that the children of Fond Blanc get a good education is one of the top goals for the Fond Blanc Foundation. It is also our most complex and challenging goal. And it is going to be the most costly.
Recently, I had a chance to lead a group of missions workers through an exercise in problem solving. These people were young (by my standards anyway), but each had spent at least a year in the mission field, and all were pursuing training that would allow them to pair their entrepreneurial career interests with their passion for faith-based service. Our class was to conclude with a case study, so I presented our education goals and asked them to help me break down the problems and come up with solutions for Fond Blanc.
Everything you have been told about seeking ideas and input from new sources is true. These young people came up with what I thought were remarkably good ideas. Sure, we had thought of a few of the answers already, but even in those cases it was great to hear the ideas coming from a fresh perspective. Here are a few of their suggestions.
A "Teach for Haiti" campaign, modeled on the Teach for America program, might attract young people equipped to teach in Haiti for as season. Fond Blanc would only be a small part of that, but by helping to raise awareness, our community might receive early attention.
The "Escuela Nueva" (New School) model is one that some of these veteran missionaries had previously seen working in Central and South America. Somewhat similar to the old one-room-schoolhouse, the students move at their own pace and a fair amount of the teaching is actually led by older students, under the guidance of a professional teacher who moves from group to group, assisting as needed. It has been said that one of the best ways to learn something is to have to teach it to someone else. This model could be interesting for us in Fond Blanc because we struggle to attract enough good teachers all the way from Port-au-Prince.
Recorded lessons were suggested too. For core educational material, a videotaped lesson can be effective and could be replayed as often as it is needed. Fond Blanc is not a technology mecca by any stretch, but since we show the children a movie every week, we ought to be able to manage with recorded lessons.
Had we considered strategic partnerships, where we would team up with local NGOs in Haiti or schools and colleges here in the States? It turns out, yes, we have already reached out to local organizations in Haiti who have expertise in education and our Executive Director, Tia Bunz, has been exploring the same topic with major colleges here in the States for about six months now. Interest is strong. What still lies ahead is the task of actually putting a pilot project together.
These were just a few of the many good ideas that came out of the problem solving exercise that day. A full plan for a good education solution in Fond Blanc is still in the formative stages, and in the interim we are doing what we can with what we have. We will be talking more about this need in the months ahead, and if you want to help solve this problem, we would welcome any suggestions you might want to make.