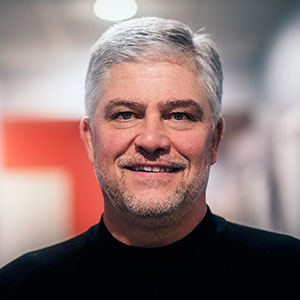 by Paul Young
We are continuing a series of blog posts which review our mission work in Fond Blanc by looking at our progress through the lens of our mission statement. In this post we focus on the second of four core areas of need: education.
In the big picture we know that education is critically important to the future of the orphans at Fond Blanc – and, indeed, to all of Haiti. As we have written in previous blog posts here and here, education at Fond Blanc is not what it needs to be. We are responding in three main ways: raising funds to support the current teachers and students; raising other funds for a larger scale, more permanent solution; and working with partners to create a new school that can educate and train all the young people in the community and help equip them for independently productive lives.
That is quite an aspirational set of goals, but perhaps the most sobering observation is that our educational goals for Fond Blanc must be mostly described using the future tense. These are things we hope to do. What we have been able to do up til now is quite modest. We have been resigned to the reality that the "triage" nature of our introduction into a failed system has forced us to address the most critical issues first. Food and basic care were obviously more urgent priorities. We have tried to help the present system limp along, but other than that, education has had to wait.
It also bears mentioning that we have had no authority whatsoever in the school operations up to this point. We have tried to raise money for Pastor pay teacher salaries when he asked for help in the past, but we see our efforts to date more like a band-aid than a true solution. To keep this in perspective, we are just now completing our first year as official "partners" in the daily operations of the orphanage, with the inevitable kinks in our "joint" operations still to be worked out. To put a positive spin on it, we are learning from our mistakes and we have a better education plan because of our experiences.
Our Executive Director, Tia Bunz, has been singularly responsible for our best efforts to raise funding and awareness around the educational needs, and she will speak more to these efforts in her own blog post. Tia has a passion and a vision for what is needed educationally. The vision – which I can say we all share –  covers everything from elementary education up to trade-oriented skills training, and even higher education where students demonstrate aptitude. Just this month, we have been able to host one young Haitian on an eye-opening visit to the United States, which shows we are prepared to set out some lofty goals.
The school year in Haiti traditionally starts in October. The immediate needs are for schoolbooks and educational classrrom materials. There has been a concerted effort to upgrade our cadre of teachers, and we are helped in that by Domaingue Charles who has answered Pastor Jean Claude's call to come lead the current school effort at Fond Blanc.
Domaingue is one of Pastor's notable success stories. Raised as an orphan by Pastor many years ago, Domaingue has used his natural intellect, effort and musical ability to build on the opportunity Pastor provided to him. He has been a teacher, an accomplished musician, led the music training at Jean Claude's main church and school in Fontamara, and is a regular member of the ensemble called upon to play at the Presidential Palace for affairs of state.
Upon arriving at the Fond Blanc school a few weeks ago, Domaingue wasted no time getting things in line. He replaced several teachers and submitted plans for other improvements that wait only upon our ability to fund them. We will be sitting down with him in two weeks to listen to the details of his ideas. While most of our team has not yet met Domaingue, we hope he represents exactly the sort of competent, self-starting Haitian leadership we are trying to lift up.
The general appetite for school and learning is practically uncontainable in Fond Blanc. The children took it upon themselves to use donated sewing machines to help make new school uniforms for everyone before school started. School uniforms are a real badge of honor in Haiti, so this was an accomplishment that really meant a lot to everyone. It is also common to see children with noses buried in their workbooks throughout the day and all year long.
With such a need matched by such enthusiasm for education, the best grade we could give ourselves at this point would be an incomplete. As other needs are being addressed, our educational goals have been able to move toward the forefront of our focus for the year ahead. For the present, we are focused on delivering all we can to support the existing school at the orphanage, and we are excited about the new school year.