September 2020 Newsletter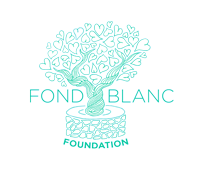 Resilience is a bold word when describing something: the capacity to recover quickly from difficulties. Many of us would be honored to be described as resilient. And Haiti is just that; resilient. As a country, they have battled earthquakes, political instability, hurricanes, major poverty, and all different types of epidemics. And every time, they bounce back stronger, and more proud, as a country. These past 9 months have been no different.
Changes and difficulties have been plentiful during this season of change. Toilet paper shortages, food shortages, loss of income, we have all felt the sting of this pandemic. And Haiti too, is facing the challenges this pandemic brings. As we explained to all of you in June, these difficulties are particularly impactful on our Fond Blanc Community. Not only have we been feeling the effects of the food shortages, we've been feeling the effects of the poverty-level rising, the increases in costs of gas and oil, and the difficulties of getting our hands on basic supplies. It has been a competition for resources.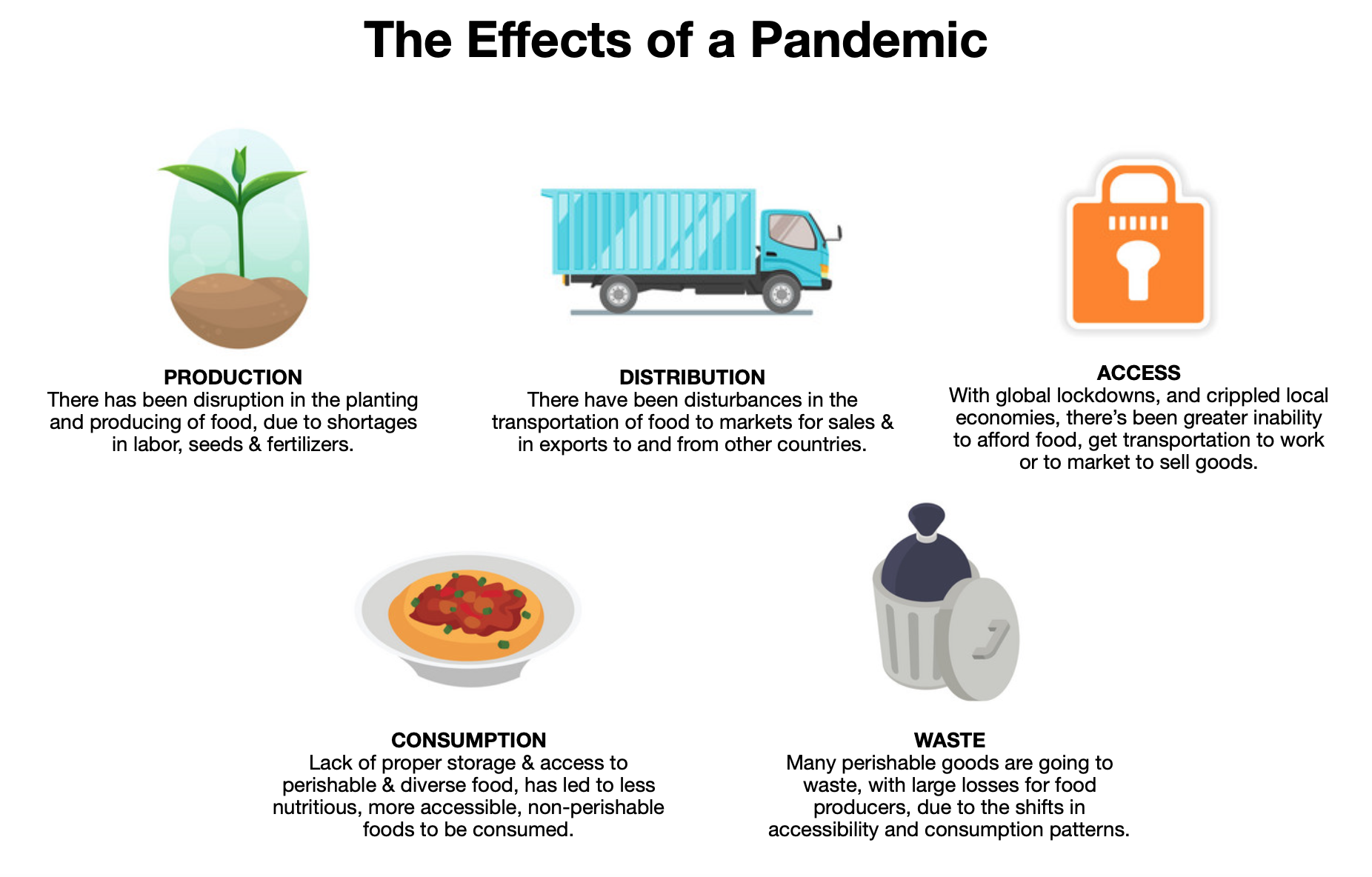 Thankfully, our Haitian partners have been true champions in this time. Waking up extra early to be some of the first people at the markets, being extra resourceful in coming up with alternates to our regularly planned meals, as well as being extra generous, allowing surrounding community members to hitch a ride into town with them in our communities pick-up truck, because this time has been difficult for everyone. For them, we are so grateful.
As of late, we've had a few additional reasons to be extra grateful in this season. When we reached out to all of you in June regarding these new difficulties we have been facing, we had a handful of groups with some serious will power & can-do attitude reach back and say "no problem! We will help." Groups out of Indiana, Colorado, Ontario, Wisconsin and a few others stepped up to the plate in a major way. They all opted to participate in our Future of Fond Blanc – Donate Once, Give Twice Campaign: a give back fundraiser supporting both local communities & our community in Fond Blanc. In participating in this fundraiser, these groups were able to raise over $20,000! What a lot of people don't know is how exactly this money is going to change the course of this ministry for these children.

(Check out these picture from one of our wonderful partner team's local project helping to paint a porch & planters, and re-roof and paint a shed. Thank you for all your support for Fond Blanc & your local community! Bondye beni ou!)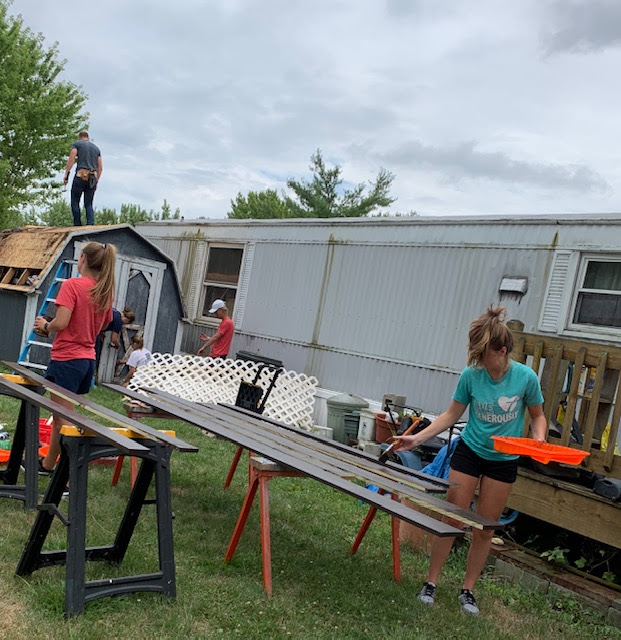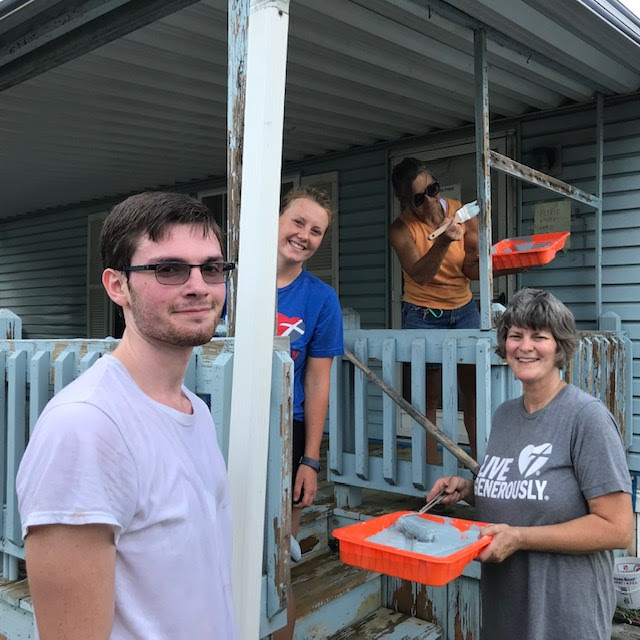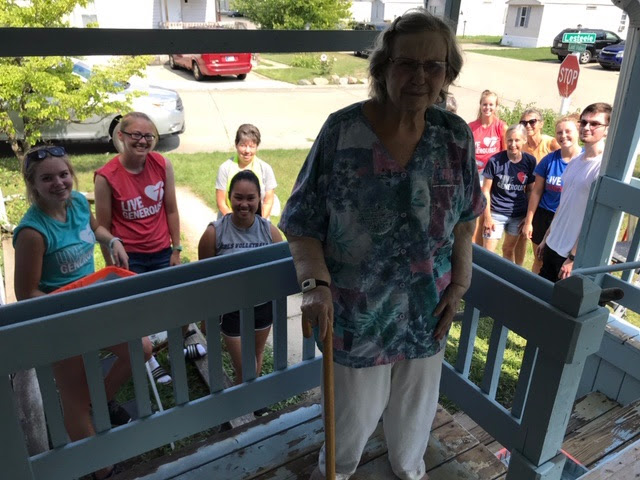 This $20,000 is being allocated for our new farming project. As many of you remember, we brought our friend Isaac on in 2016 as an agronomist, to help us initiate our Chicken Dinner Operation. When we talked with Isaac about the difficulties we were facing in relation to this pandemic, he developed just the right solution. Isaac proposed a farming operation on the grounds, next to what we already have established with the foundation. This 5 acre land (see photo below) across the road from the orphanage will be turned into a full scale farm, overseen by Isaac, but run by our children. Using our very own chicken manure as fertilizer, Isaac proposes we will be able to grow fruits and vegetables such as peppers, potatoes, tomatoes, and watermelons. This opportunity allows us not only to have fresh produce for the children and surrounding community, but teach the valuable skills of farming to our kids, in a hands-on setting. The hope is that with this home-grown produce, we can again become more self-sufficient while building a foundation.


We are so thankful for all of you that chose to get involved in this fundraiser, along with all of you who continue to be involved in lifting this ministry up. You all are the greatest blessing.
Bondye Beni Ou!
Olivia Bunz
Fond Blanc Foundation Board Member